Tech One Consulting Main Page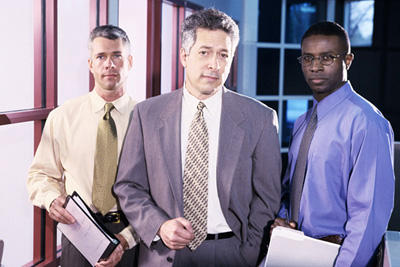 Tech One has been providing first class IT engineering support, web hosting and design services to dozens of satisfied customers. Tech One is devoted to helping their customers maximize the benefits of information technology. This is accomplished by integrating "Best in Class" services into their customers existing computer infrastructure or architecting a new infrastructure to suit their needs.

Tech One takes great pride in the relationships they build with their customers by offering friendly, reliable and informative support in a timely manner. Their professionals have been providing technical, engineering and customer support collectively for over 45 years.


Tech One proudly supports the following:
Supported Server Operating Systems:
Windows 2003 Server
Windows 2003 Small Business Server
Windows NT 4
Redhat Linux Enterprise Additions
HP-UX
Supported Desktop Operating Systems:
Windows XP
Windows 2000
Redhat Linux Enterprise Additions
HP-UX
Supported Engineering Applications Include:
UNIGRAPHICS
DESIGNSPACE
AUTOCAD
TEAM CENTER ENGINEERING
Supported Web Technologies:
Supported Network Technologies:
Infrastructure Services
Installation of network hardware equipment
Routers, Switches, UPS
Infrastructure Cabling
Wireless Site Surveys / Access Point Installation
Hardware Troubleshooting